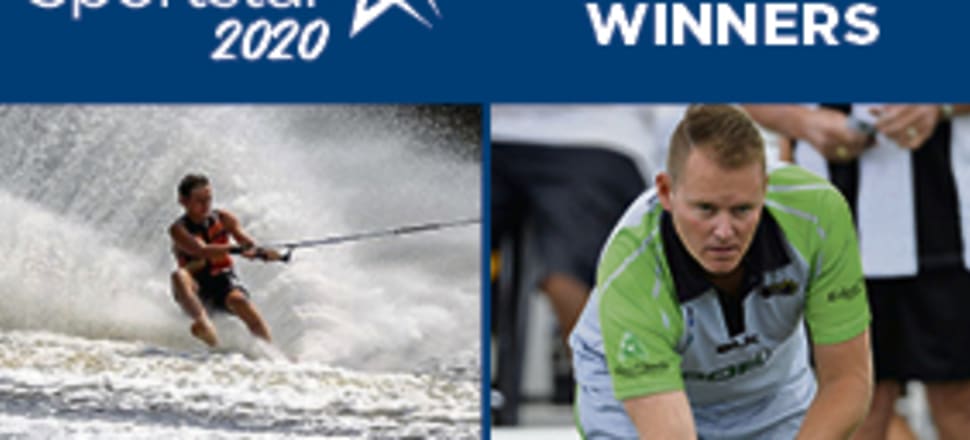 5370537724001
Congratulations to water skier Fletcher Ball and lawn bowler Michael Walker who are 2020 Sportstar of the Year March nominees.
FLETCHER Ball's start to the year, arguably couldn't have been better.
In the early stages of his barefoot skiing career, Ball has already earned selection on an Australian team after several strong displays at national level.
Ball was set to compete at the World Championships earlier this month, but unfortunately missed the opportunity after the event was cancelled due to the coronavirus pandemic.
Alongside his national selection, Ball added a state title to his collection in March with a strong performance at the Victorian state championships.
He stormed through the field, after scoring a perfect score of 1000 in the slalom and tricks events to finish overall first in the junior boys competition.
Ball also finished second in the jumps category.
The Victorian event was only the beginning for Ball, who then went on to compete at NSW state titles just a week later.
Despite not being able to win the event overall, due to his Victorian status, Ball once again performed strongly on the water.
The St Joseph's College student claimed the slalom and tricks categories before finishing third in tricks.
AS THE hometown hero, all the pressure was on Michael Walker in the Bowls Premier League competition.
And he thrived under that pressure, to help guide the Murray Steamers to their BPL title.
Walker's moment came with the final bowl of the match, as he drove the jack into the ditch to give
the Steamers a one-shot victory.
For Walker, it was his biggest moment in the sport.
"It's the pinnacle of my career," he said.
"To achieve this for my club of close to 20 years, it's a real honour.
"It was a great team to be a part of, everyone played a part in us having success through the week."
The event saw Walker paired with two of the world's best bowlers including Canada's Ryan Bester and New Zealand's Jo Edwards.
Walker has been a member of Moama Bowling Club for almost 20 years.